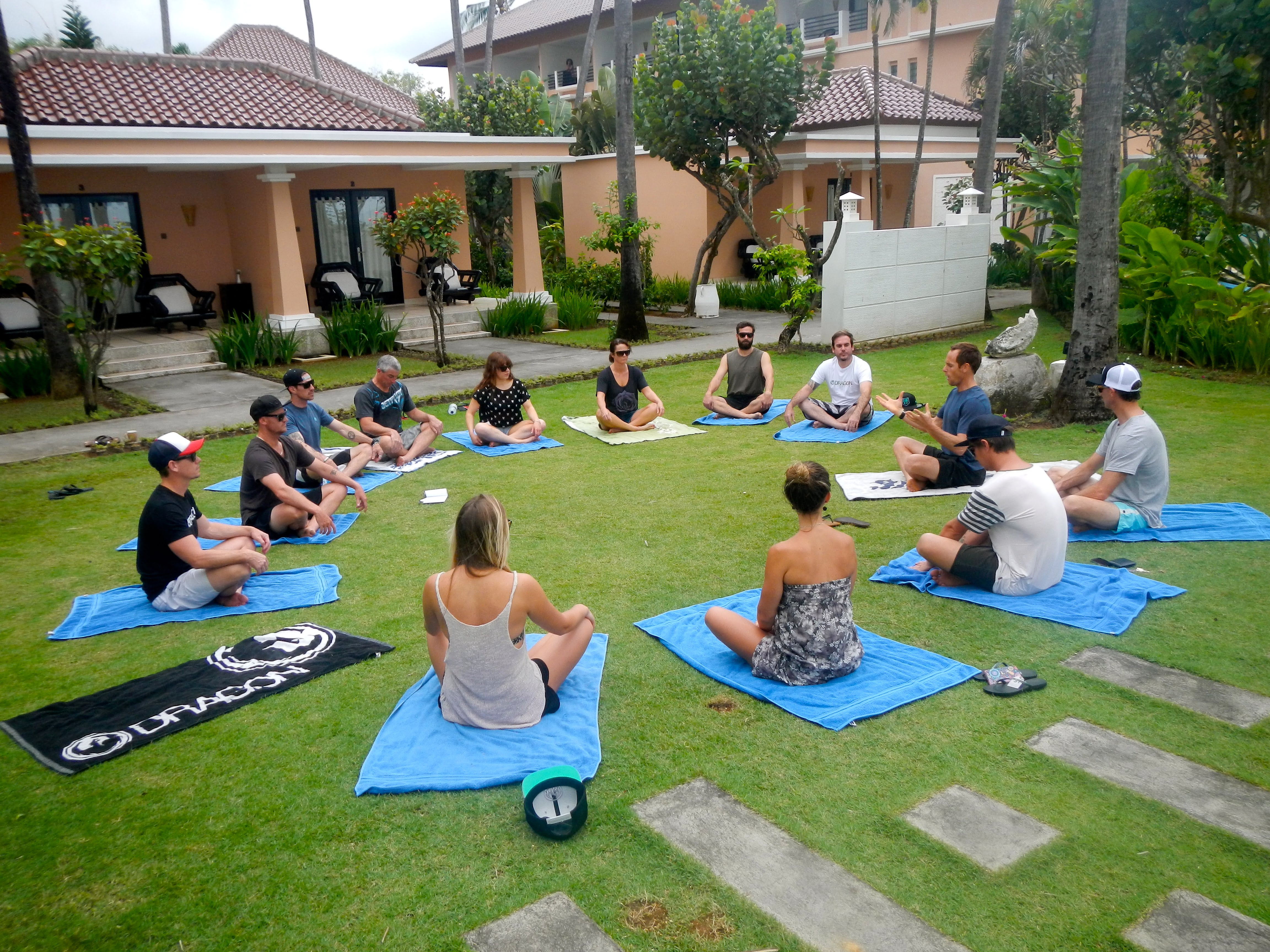 We offer movement that is meaningful and deeply satisfying. Get better organizational productivity and bring your team together by using movement education and body based learning.
If you value your staff, genuinely care about their wellbeing, and also know it's effect on your bottom line, contact us now.
We offer:
Team building through physical activity and body based learning
Stress management through movement and breathing
Postural awareness and workstation assessments
Breathing, meditation and relaxation
Group Mapping
Executive programs
Sitting is now being called by leading researchers the "new smoking". The effects of sitting too much in the workplace are now mirroring the drastic health problems associated with smoking. In short, your life expectancy significantly shrinks if you spend 6 hrs a day or more sitting. Movement has now been engineered out of our daily living to the point where we are becoming increasingly sick and increasingly unhappy.
Well intentioned programs exist that are attempting to tackle this epidemic……group fitness, personal training, yoga and pilates, boxing coaches. These forms of exercise can be fantastic but the uptake and commitment from employees consistently drops away after the initial "buzz".
Why? Because this approach can be superficial in it's application and doesn't necessarily create an intrinsic shift in peoples motivation to be more active. If people are motivated from within to be active with a sense of enjoyment, a sense of purpose and a sense of control, they are far more likely to persist in the long run.
Our approach is to guide, support and challenge employees in a way that allows them to see their own potential. We do this through movement that is meaningful and deeply satisfying. It's also a lot of fun!
Our programs are:
Sustainable, and develop real change
Applicable to every employee
Enjoyable, meaningful and informative
Able to be carried out away from work
We've worked with:
Dragon Optical – Breathing Dynamics for Surfing, Postural Stability and Stress. Read more here
Shell Leadership Team – Postural awareness, Relaxation & Stillness. Read more here
Murray Goulbourn – Postural Workshops and Work Station Assessments
Shell Field Operators – Functional Movement Training in the Workplace
Leaders of Geelong – Group Wellbeing, Coordination, Balance, Breath & Relaxation
Northern Bay College – Teacher Wellbeing incorporating Body Awareness and Stress Management