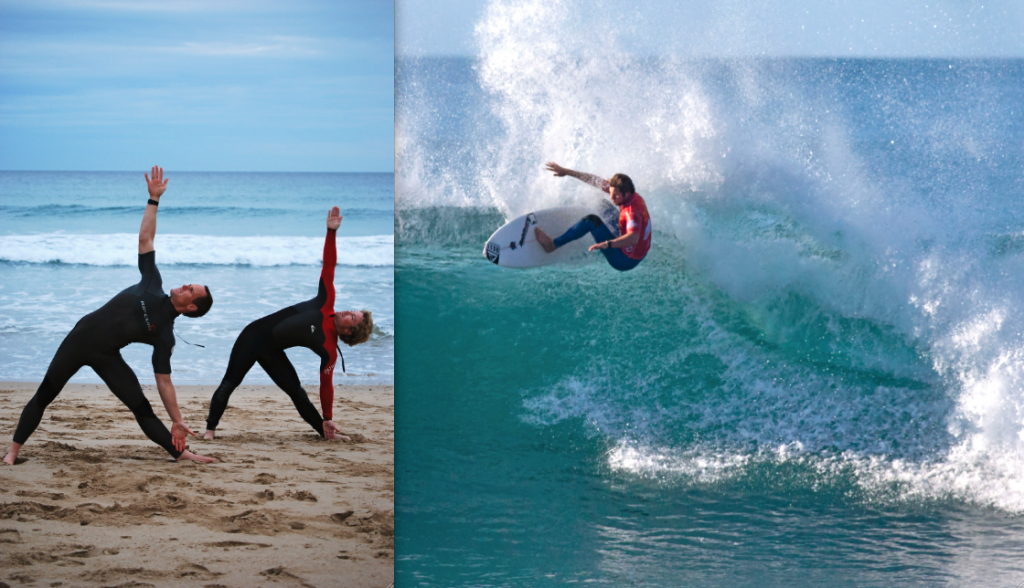 Improve and prolong your surfing life through specific and effective training
Solutions to lower back pain related to paddling
Neck and shoulder soreness
Stretching programs
How do I warm up and what should I do?
Breathing training for bigger waves
Exercises for faster surfing and aerials
Preparing your body for boat trips
The way we move on a wave is largely influenced by our body-mind's ability to respond, moment to moment. Good surfing is fluid, fast and powerful. If our body is bound up, locked down, or fearful we are unable to surf at our best. As a result we will be unable to explore all the different possibilities a wave can offer.
No matter what age or level we are at, to surf well we need a body that is stable, elastic, aligned and fast, especially as we get older. As we age we lose these movement abilities and spend more time out of the water than in it.
Looking to develop your self, your body or your training? Contact us now.